Cherry picking season started June 1st at a lot of farms in Maryland this year, and will last ruffly until the first week in July. That being said… If you are looking to pick cherries this season, the time is now!
To get you started, here is the where and what you need to know to make the best out of your cherry picking experience.
Cherry Picking Maryland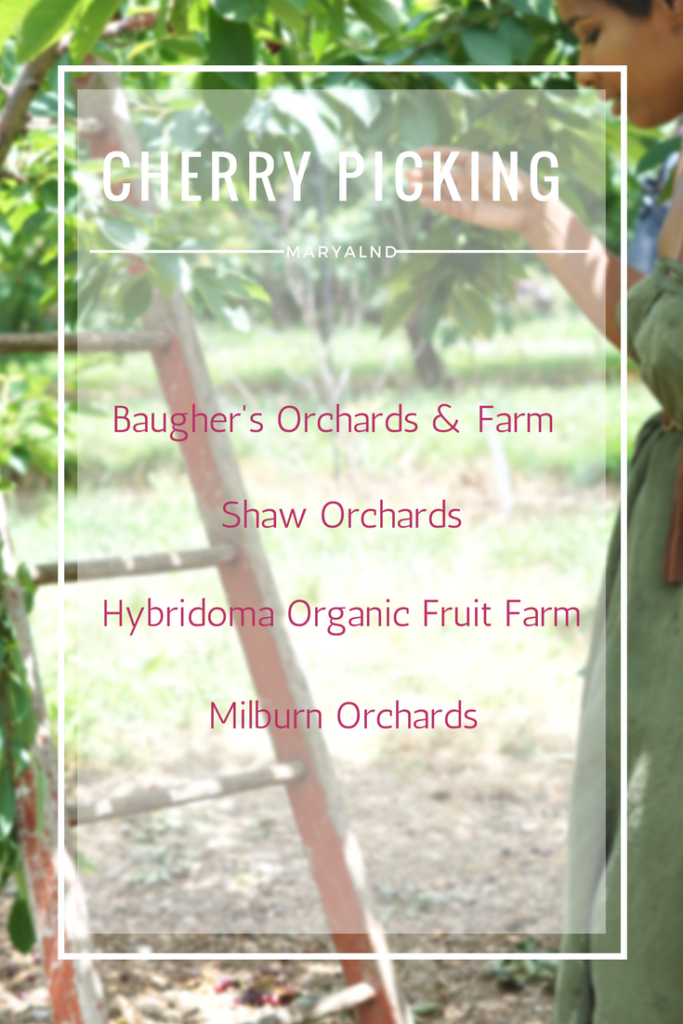 Cherry Picking Near Me
If you are not in Maryland, and looking for a place to pick cherries and other fruits and veggies; check out PickYourOwn.org. This is a great resource to start your search in your local area.
Fruit Picking Check List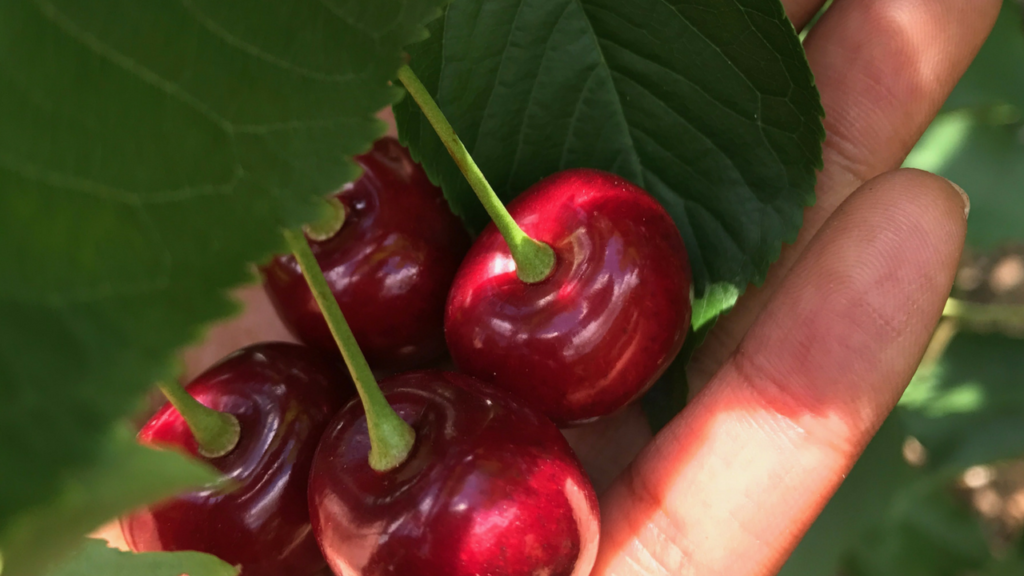 Call before you go! Most farms have a hotline to tell you what is available for the day. Things change drastically, so always call a few hours before you head to the farm.
Get ready to get a little dirty. Close-toe shoes are a must, and a cute hat is always a plus. Be prepared deal with a little flying dirt.
Bring water. A lot of farms have a store available to purchase snacks throughout the day, but some don't. Keeping water with you is a must on hot days.
Don't forget your camera. Some of my best memories are out in the field, and you will want to make sure you capture those moments.
Cherry Picking 2017
Here are a few pictures from my adventures picking at Baugher's Orchards & Farm this year.