I needed to do a little facelift to my space, so I decided to create a space of inspiration. I went to a couple of my favorite stores — Target, Michaels and the Thrift store and found some amazing finds that gave me the look I needed! And of course I have all the details of my amazing finds.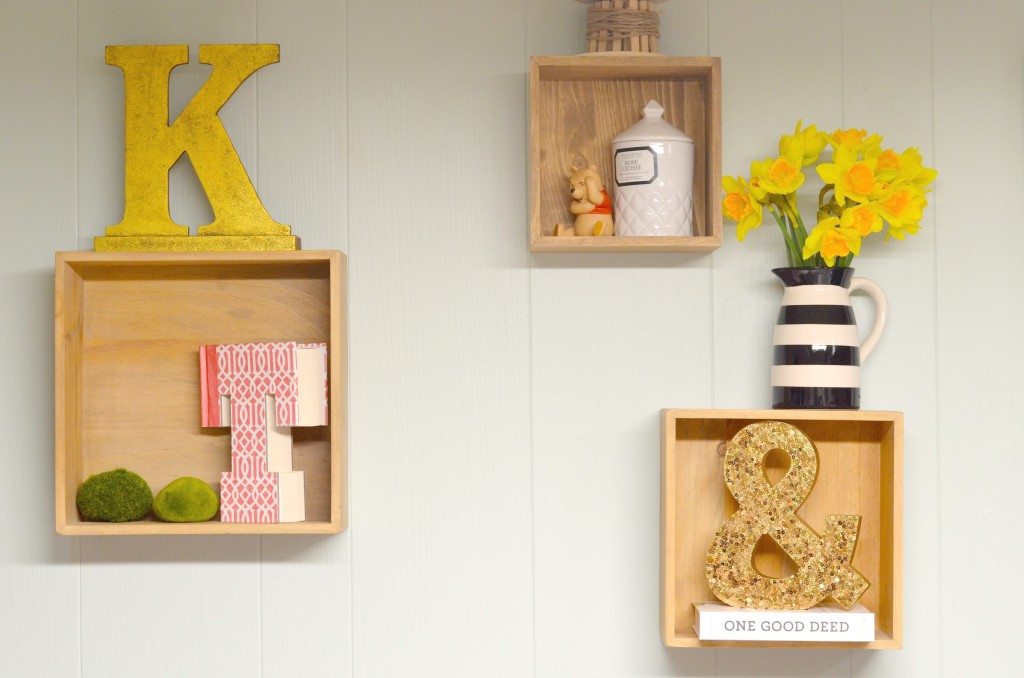 The most expensive thing on my wall is my Winnie The Pooh collectors ornament. I have had him since high school, and he is still hanging around. Everything else on the wall is below $40, included the paint.  I have put links to all the items in the post.
Some of the items I have had for a while, like my "One Good Deed" book. But, I a lot of the items I found in the Target Deal section and in Micheals. If you guys are looking for similar items, make sure you download Cartwheel to get an extra discount on Target items and check Michaels for its' 30, 40 and 50% days. You will save a ton!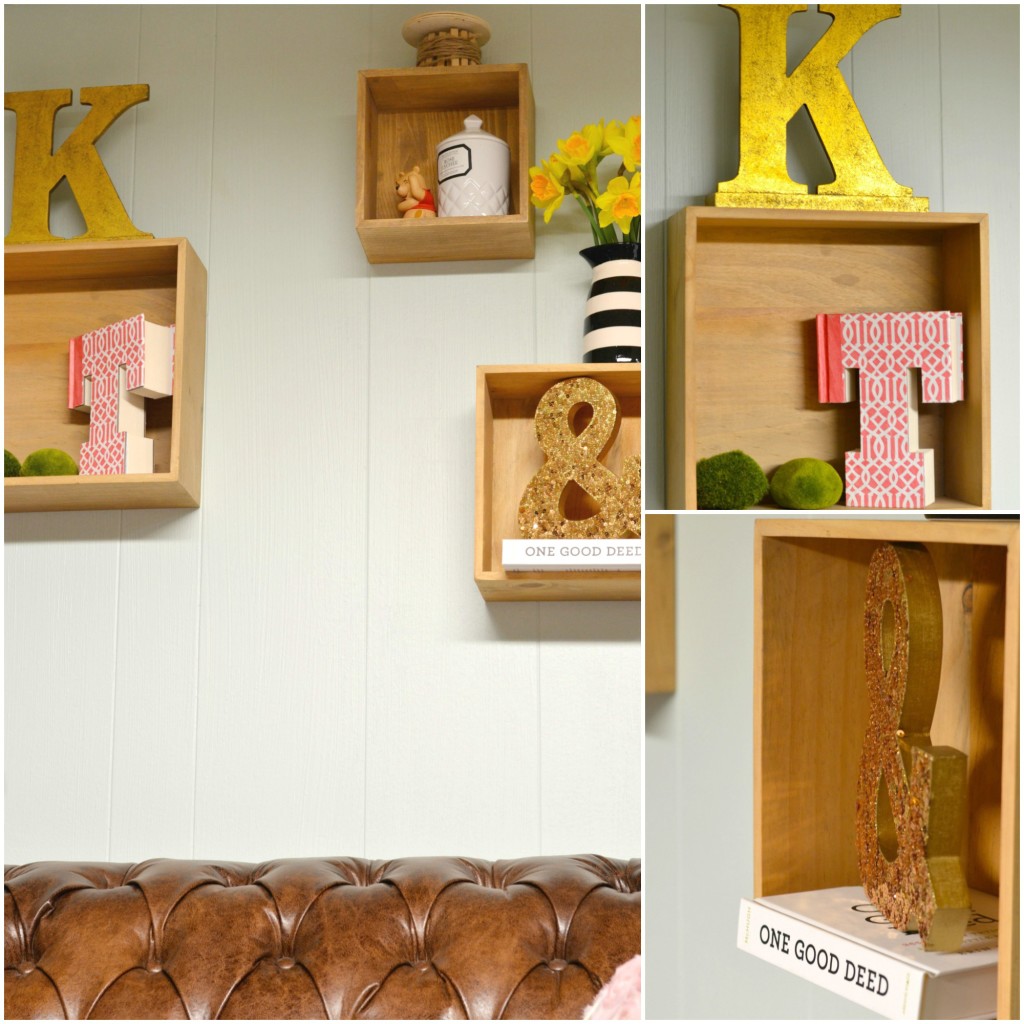 Paint – Target
Wall Boxes – Target
White Candle – Target
Clothes Pin Wheel, Flower Container, "&" – Target Deal Section
"K" and Book "T"- Micheals
One Good Deed