It is time to get in the Christmas spirit! If you are having a hard time or just looking for something the brighten up your atmosphere this post is for you. Create your own simple Christmas aroma with 4 ingredients that you probably already have around the house.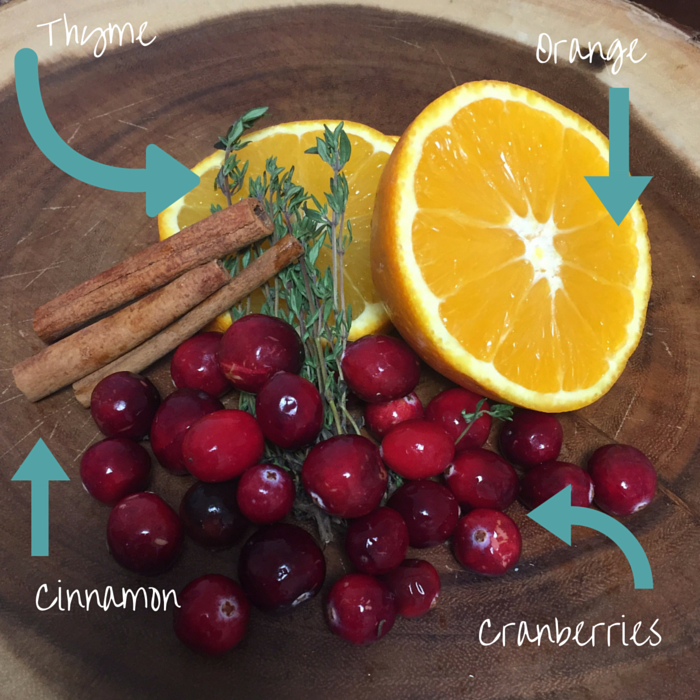 I created this scent the yesterday day, and my dad came in the house saying, "It smells like Christmas in here!" That absolutely made my day, and I promise it will make yours too.
Ingredients:
2 Cinnamon Sticks
1 Orange
2 Fresh Thyme Sprigs
Cranberries
Water
Steps:
Grab a sauce pan, add water and all of your other ingredients put on medium heat. As it slowly comes to a boil, turn down heat and enjoy!
Feel free to add more or less of an ingredient to get your desired scent.